As you probably know, OEM car manufacturers use air filters using paper technology. Main reason for this is its very low cost base versus any other technologies. The issue with this technology is that it obliges end users to replace them regularly. Indeed, once a paper filter is clogged, it clearly impacts significantly the air pressure loss which traduces by lower performance due to reduced airflow in the engine.
Majority of improved sport filters are made from cotton and do provide a lower pressure drop to start with (when the filter is brand new) but they still require maintenance. The difference here is that they can be cleaned and re-oiled so are re-usable. It results in a slight improved power performance when brand new at best but certainly a good return on investment as you never have to buy a new filter again (providing you take care of their maintenance on time of course).
At RS QUATTRO we wanted to use the best technology there is to offer and this is why we only propose sport filters using another technology which is the tri-foam technology. This technology achieves optimum performance against three key criteria:
Maximum Air Flow - the ability to allow air to pass through without causing a large drop in pressure.
Cleaning Efficiency - the capability to arrest a high proportion of airborne dust while feeding the engine clean air.
Dust Load-up Tolerance - the capability to absorb a large amount of dust without reducing air flow capacity.
Look at the figures in the graph to see just how this technology out performs the best cotton or paper filters.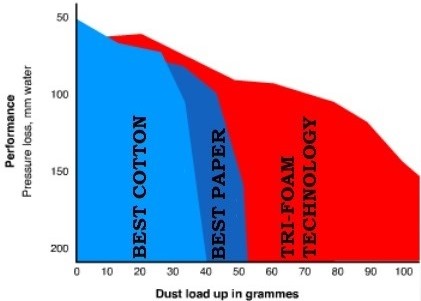 Due to these superior performance properties, in normal road use, our sport filters will last at least four times as long as the equivalent standard filters. In other words this means you are likely to never need to replace or clean them at all.
On top of this we have spent hours of testing on the dyno to create some unique design feature on some of these filters to even go beyond and remove some air pressure constraints that were present with the use of OEM designs. This is the case for example for the air filters on the RS5 and RS4 2013 model, where we can guarantee you that simply by replacing your OEM filters on a brand new car by our RS QUATTRO filters, you will gain a minimum of 6HP of performance. We were proud, by the way, to be the first to have RS5 sport filters (compatible with RS4 2013 as well) available on the market.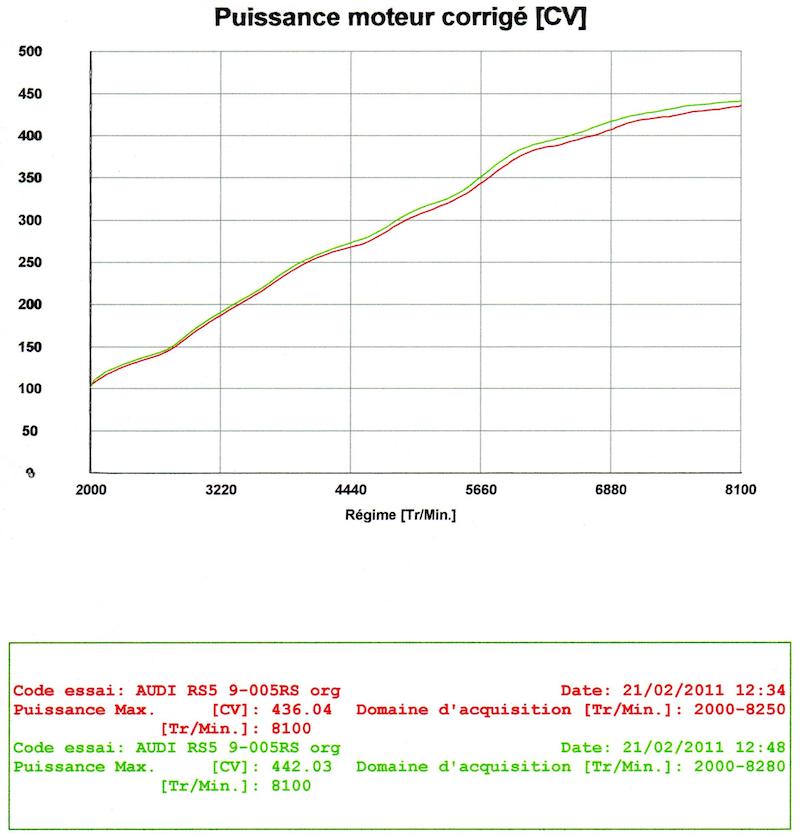 We have applications for majority of S and RS cars including S3, S4, S5, S6, S7, S8, RS3, RS4, RS5, RS6, RS7, TTS, TT-RS. Majority of them we even have them on stock and of course ship worldwide. Despite the fact that first deliveries od RS6/RS7 4G only started around October 2013, we already finished developping the filters for these cars as of September 2013 and are now available for order.
Contact us for more info!